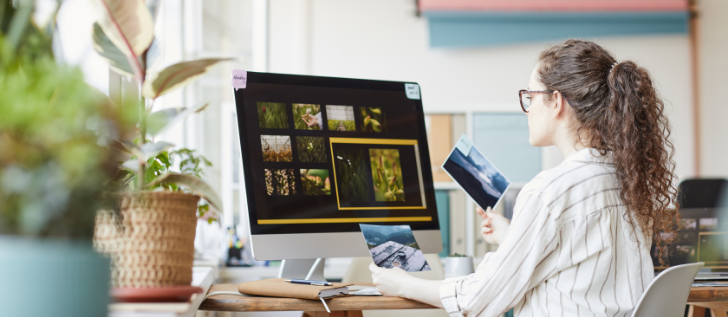 When someone visits a website this can often be their first impression of a business. Therefore it is important to be a positive experience, so your website generates leads and converts to sales.
In fact, a recent study found it only takes 0.05 seconds for someone to make a judgement on your website.
However, what defines a positive experience for a website visitor? Our blog post will look at the key elements of a website to ensure if you are looking to have a new website or re-design of your existing website, that it builds trust and authority with users so they have a good experience and can see how your business differs to your competitors.
With your website being a primary tool to generate new business and build brand awareness, it is important it is designed correctly to achieve your goals and leaves customers happy.
Creative director at 1PCS. Addicted to design, SEO, pizza and helping companies big and small succeed online.
When web designers create the design elements for new clients, a main objective will always be for the website design to be an extension to any marketing tools and branding your business has already created.
So regardless of whether this is their first experience of your business or they have been to your physical store before or seen a magazine advert, the branding should all complement one another and be consistent.
It is important elements are designed using any existing brand guidelines, for example any particular font, complementary font or colour schemes that need to be followed.
Or if your web design is the first element to your branding for a new business or perhaps a re-brand. We would recommend doing some market research to understand the branding used by other websites in your industry, so you can ensure your website design is miles above the rest.
When deciding unique typography, colours or even if a new logo design, it is important to choose fonts and colours that compliment one another. For example if your business is upmarket, elegant and stylish then a minimalist design of black and white with a handwritten style font will likely give a strong impression for a modern web design.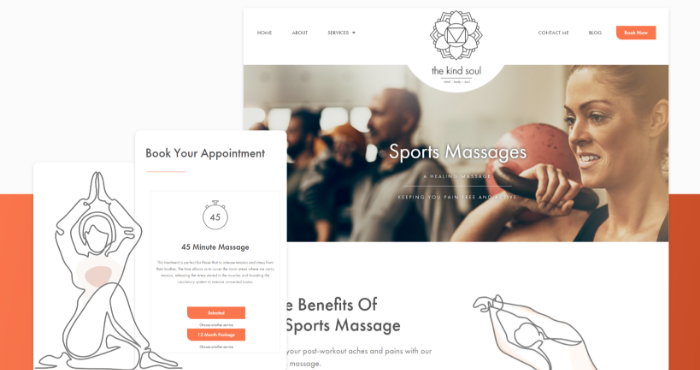 Imagine yourself in a maze, it can get pretty frustrating! That is the last thing you want for website visitors. You do not want to overwhelm users and have them struggling to find the information they are after and as a result leaving your website.
There should be a clear sitemap, so from the landing page it has a clear structure and flow. It should be intuitive so website visitors do not miss any important information. The aim is for a user to always know where they are on the website and within a couple of clicks easily get back to the home page.
An added benefit is good navigation menus help for web pages to be indexed by search engines which will help your business appear in the organic results for the right search terms.
When putting together copy and content for your website design, an approach which is beneficial is to give your content a hierarchy from high to low importance. This helps distinguish the important elements and these should feature at the top of each web page so they are seen and read immediately. No digging for essential information.
If trying to decide this importance, break it down into bite sized pieces and consider things like giving the end user relevant information first such as providing a solution to a problem they are likely to have. With more detailed information following after, for example about your products or services.
It is important that all content on your website is engaging and informative, to ensure site visitors continue to want to read on and explore more when they visit your website.
The web design could include features such as Frequently Asked Questions (FAQS) which address common questions your customers have asked you. This design element is useful as it gives website visitors help and guidance.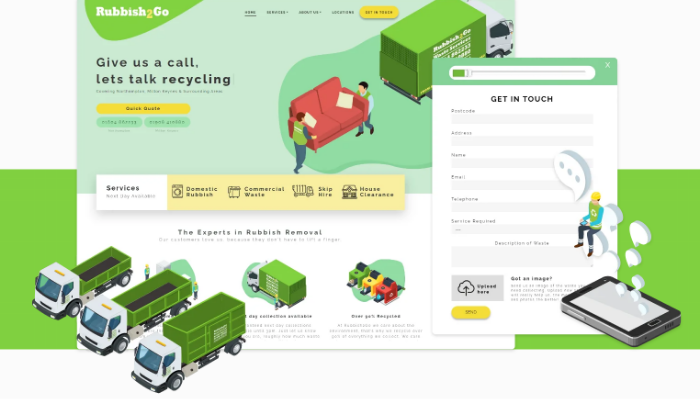 If you had an advert in a magazine it is unlikely it would purely feature just the copy. The same applies when it comes to website design, using stunning imagery can be the difference between a good and bad design.
Images used for the design elements should be impactful and grab their attention. This could include hero images as a focal point, banners, graphics, product imagery and icons. Any images used should reflect the branding as noted above for your business so the look and feel is consistent and relevant.
Also include white space within the web design. This can have an impactful visual appearance as it is attention grabbing and avoids the design being cluttered.
To note white space is simply terminology, it isn't actually white – it refers to leaving space around design elements. It keeps web designs simple and clean so it is easier for key points to stand out.
We recommend including custom images for example including images of your team, products and office/shop premises if relevant to your business. It is worth noting your stunning visuals need to be high-quality, however be mindful when including images within the web design to ensure it does not slow down the speed and any images load quickly.
You don't want potential customers getting bored waiting for your website to load.
The ultimate goal for most business owners is to increase leads and sales through their website. Therefore making it quick and easy for potential customers to get in touch is an essential element of any web design.
We recommend including a quick contact form to get user's attention so they can easily provide their contact details and enquiry for your team to get in touch with them. If it is difficult for a customer to reach out to a business on their website, the chances are they will simply go elsewhere.
Similarly including clear and engaging call to actions (CTA) as part of the design process is another way to make sure there are no missed opportunities. A great example would be 'buy now' or 'request a quote' or 'contact us'.
Both the wording and visual design should make a CTA stand out to a user. This could be the difference between a user only being a visitor to your website or converting them to a lead or purchase.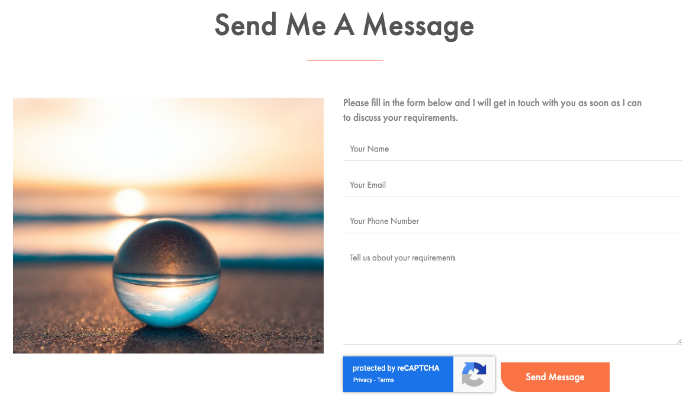 As part of your content it is important to consider this may be a users first time having any experience with your business. Simply telling them you are excellent isn't enough with so much choice for customers today. We recommend giving them social proof.
A great website will include reviews and testimonials from customers who had a positive experience of your business. This helps to build trust and authority with potential customers. It gives them reassurance and clear evidence that other people have been happy with the product or service you provided.
For the best impact include a variety of case studies and reviews within the website design elements that will lead users to want to make an enquiry or purchase.
You want them to finish reading a review or case study thinking how impressed they are of every aspect of your business from customer service and speed of response to your expertise.
7. Mobile-Friendly and Responsive Design
A modern web design needs to have a mobile friendly layout and responsive web design. This means when viewing your website on mobile devices or for any screen size it is still visually appealing and user friendly.
For example the navigation menus should be easy to use and if display large product images they scale correctly when being viewed on mobile devices, tablets and desktops with different screen sizes.
With mobile traffic accounting for over 50% of website traffic, it is easy to see why most websites today will have taken into account with their web developer having a mobile friendly layout as Google now checks if a website is mobile friendly.
This is done before showing your website in search results on mobile devices, as Google want to ensure the end user will have a positive experience. Therefore it is important site owners consider this as part of the website build so they are receiving the most mobile traffic to their website.
8. Search Engine Optimisation
Whilst the ultimate aim will be to give customers a positive experience on your website. However that user experience also has a direct impact on how your website is ranked on Google and search engines.
Therefore having an SEO friendly website and working with a website company experienced in search engine optimisation is a must.
All the essential elements we have mentioned above in this blog post play a factor in the user experience and your ranking. Including being mobile friendly, fast load times, easy navigation and impactful imagery and content.
Some key metrics include your bounce rate which is how quickly a user goes back to the search results after being on your website and their dwell time which is the length of time spent on your website.
These are both indicators to Google if a user had a positive experience. If they did then this will improve your rankings and position within the organic traffic results.
With nearly 70% of all clicks going to the first five organic results, it is important your website is designed with your Google ranking and search functionality in mind.
We hope you found our blog post useful to explain some of the essential elements of a website and why they are important elements. With your website being a primary tool for building awareness and generating leads and sales, it is important to get right.
If you are considering a re-design or need a new website for your business, at 1PCS Creative we have over 20 years' experience designing websites. Feel free to get in touch to see how we can help and to discuss further.