Everyone loves free things, right? Well in this blog, we will be diving into one of Google's latest expansions to their growing shopping platform – free shopping ads. We'll also cover why they are a great idea and how to go get started using them.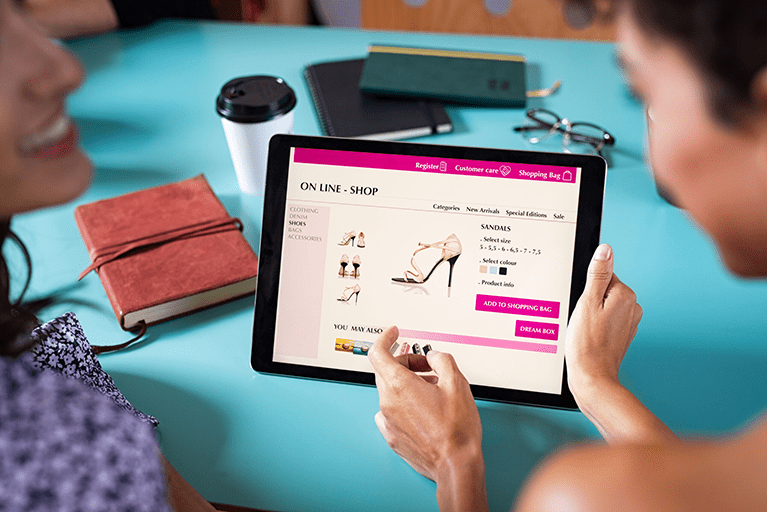 Creative director at 1PCS. Addicted to design, SEO, pizza and helping companies big and small succeed online.
What are free shopping ads?
In 2020, Google announced they would be rolling out Free Google Shopping Ads in the US and in October, it was released in the UK. The existing Google Shopping platform would continue on for paying customers as well but this extension was in response to the global pandemic and physical stores being forced to close to keep people safe. As online sales needed to ramp up, Google Shopping is a perfect platform to get your products out there as it's not only easy to find, but you get clear information and pictures about what you want to buy, before even clicking the website. Giving the option of free shopping ads to companies has greatly increased the uptake of Google Shopping as a platform to market on. These free ads co-exist alongside the regular paid ads in a similar way to a normal Search Engine Result Page (SERP); the paid ones take precedence at the front and on top on mobile, but free ones can show after in their own area so they can still be seen.
Why should I consider these?
Do you have products available to buy on your website? If the answer is yes, then it's a no brainer really. According to Google, small to medium businesses have had the biggest impact from moving to free shopping ads, just like they've had the biggest impact from having to close at the start of the pandemic. It's an easy way to connect with even more customers and help move your brand online without incurring marketing costs

Okay, so what do I need to do?
The process isn't as complicated as you might be fearing, though it can be handy to have someone tech savvy or a web developer help go through the process depending on where your website is currently. With it being a part of the main Google Shopping platform, there aren't any hoops to jump through to be allowed into it. What you will need in advance is a Google Merchant Centre account and a product feed from your website.
There are a number of requirements needed to follow for a product feed, but they can all be found here if you are unsure. This feed can either be dynamic or static, i.e., it updates as your website updates at the same time, or it is created once and then updated manually if there are any changes. Some website platforms have plugins and modules available to use that automatically generate a Google compatible product feed which saves a lot of time.
For the Google Merchant Centre account, it's easy to sign up if you don't already have one, and either during the setup process or within an existing account you'll want to make sure you have opted into the 'Surfaces across Google'. This can be found under 'Growth' and 'Manage programs' on the menu of Merchant Centre and is the main step to allow these free listings.
Once the above two steps are done, you will want to upload the feed into merchant centre. Depending on how you set up your feed, this can be via FTP access, hosted on a server or a manual file upload. It will process the file and check for any issues and make sure your products are eligible to show. If it does find any issues, they will want fixing as soon as possible or the account could risk being suspended. If the feed has no errors and all your products are eligible, you are good to go!
Free Google Shopping Ads are a great opportunity for businesses to partake in and by their very nature, don't have to cost anything to run. Here at 1PCS, we can help with the set-up process of Free Google Shopping Ads, whether that be creating a product feed or setting up the Merchant Centre account as well. From there, the products can be shown on Google and if it needs a push, we also offer managing paid Google Ads campaigns across Search, Display and Shopping networks to give your business that extra boost. Get in touch with us today to find out more about how we can help your business on 0800 652 0168 or by filling in one of our handy forms on the website.