Looking to get a higher return from your Google Ads pay per click advertising campaigns? We can help. 1PCS can get you started on Google Ads or overhaul your existing Google Ads campaign. Each PPC campaign involves complete development, from creation to optimisation to management.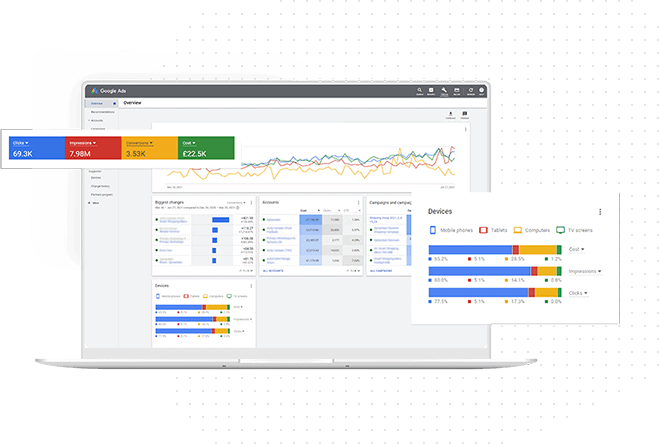 Increase Leads
Google Ads allows you to focus on people who are searching for what you have to offer. It has the potential to send extremely targeted leads to your website.
Faster Than SEO
Whilst waiting for your new website to rank in google or whilst working on your sites SEO, Ads is a great workaround for those new businesses and businesses that want to see immediate results.
Control Your Costs
You can set a maximum cost per day for your campaign. It allows you to budget your campaign accordingly without worrying if you're going to go over budget.
Amongst Competitors
Using Google Ads over your competitors will allow you to appear immediately in the search engine results and your website will be receiving more clicks. For those using Ads already, it is an effective way to step out in front
Pay Per Click Advertising Campaigns
PPC advertising delivers instant traffic to your website by placing you at the top positions on search engines. AdWords remains the most effective PPC advertising vehicle – not only does it place your site in the prominent view of searchers, but it also provides you with the ability to accurately test keywords complementing your existing SEO strategies.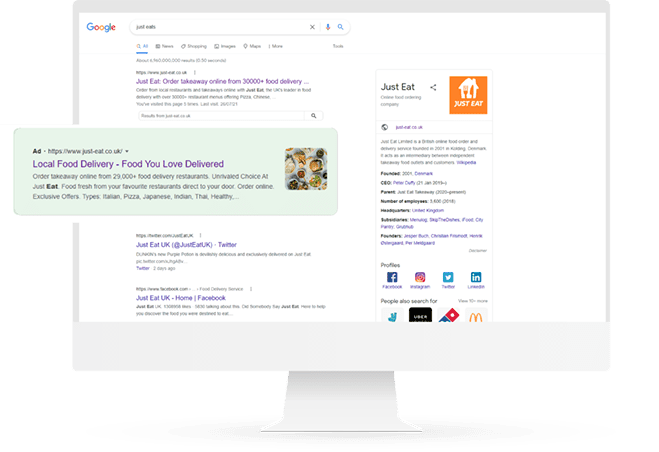 Let's get started. We'd love to hear from you.
Attracting Quality Traffic
With Google Ads management, we can insure your budget is spent wisely attracting quality traffic to your website from the right phrases. Anyone can set up a Google Ads campaign, however, just setting up a campaign and aiming traffic at your homepage will not guarantee a campaign's effectiveness. When you're paying for every click, you need to make sure that each one counts.
Benefits of Google Ads Management
Reduce wasted budget
Filtering out irrelevant phases using up budget
Increase conversions of visitors to enquiries/sales
Increase ROI
Looking to grow online? We can help