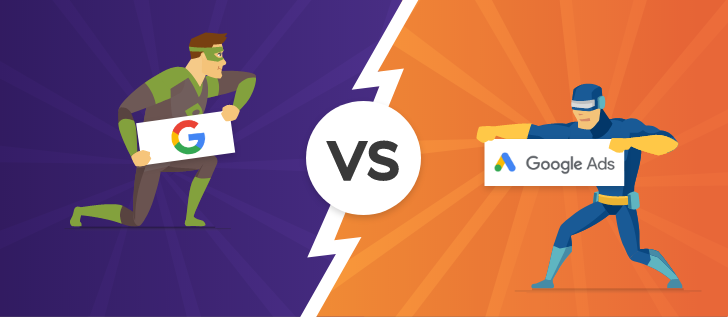 Here at 1PCS Creative we get this question frequently from businesses. When the time is right and businesses sit down to decide their digital marketing plan it may feel unclear whether you should put marketing spend behind SEO or Google Ads.
Let's look at the pros and cons together to help you decide what is right for your business and your growth plans.
Firstly it is worthwhile recapping on what SEO and Google Ads are and how they are defined.
Creative director at 1PCS. Addicted to design, SEO, pizza and helping companies big and small succeed online.
SEO stands for Search Engine Optimisation and you may have seen this along with the abbreviation SEM which stands for Search Engine Marketing. A successful SEO strategy will position your website higher within organic search results. Therefore you do not pay directly for that position on search engines.
Bear in mind however time and money ultimately still needs to be spent on your SEO efforts to achieve the best organic search rankings. We will go into this in more detail below.
Google Ads which you may have previously known as Google Adwords. Google Ads are the search results you see either at the top or sometimes bottom of the page on Google. These search engine results are paid for by bidding on relevant keywords applicable to your business and industry.
Google Ads are paid for either by pay-per-click so each time a person clicks through to your website from the ppc ads. Or pay-per-impressions which refers to the number of times the advert is seen.
SEO: Advantages and Disadvantages
There are many advantages to using an SEO specialist company for your business. We will cover these first and then discuss the downsides to SEO to consider when planning your search engine marketing.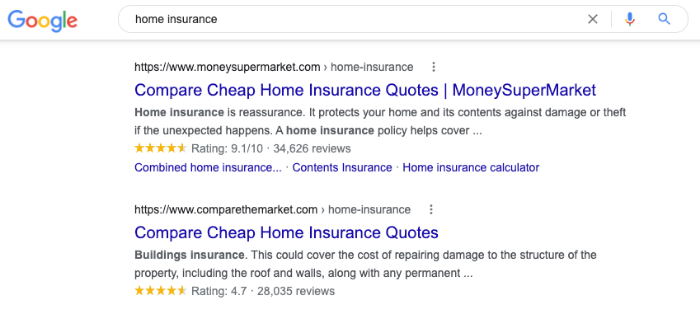 The gift that keeps on giving
When time and investment is put correctly behind SEO. While we are focusing on the keywords for your industry. It can provide increased rankings across your entire website! That's right, your entire website.
This element of an SEO campaign can often be overlooked and really helps to generate overall website traffic. To give a simple example, with a well SEO optimised site, when you add new blog posts to your website you are more likely to rank higher than before you did SEO work. The key is to ensure the time spent is in the right ways to increase your organic rankings.
It is worth noting the Google algorithm rewards companies it views as credible and trustworthy. The reward = higher organic search listings!
A good starting point is ensuring you have the right target keywords for your business so when people are searching for something you can help with, it is your business they find in their Google search.
You may have recently invested in a fantastic website design, however without the right SEO campaign running alongside then your potential customers may never even see your fantastic new website.
Organic results in search engines are highly trusted by people to find an answer or solution to their question. So much so, if a person doesn't find the answer they want within the first few links they will typically try a different search.
The specific keywords used is only one part of SEO, other important factors that need to be optimised for the best SEO results include your website being easy to navigate between pages, informative and educational.
This is to ensure when your site is clicked on from the search that your target audience is having their search answered correctly. Blog posts are a great way to keep your audience engaged on your website.
To put this into context, if a business simply uses a batch of keywords with no relevance to try and improve their position the likely result is people will not stay on their site for very long. Directly impacting on their quality scores and SEO rankings.
SEO does not limit you! You can include different keywords and content creation on your website all of which will contribute to increasing your brand awareness and search engine position with both your local audience and further afield.
Including relevant informative pages and blog posts to your website all contribute to the Google algorithm to boost traffic to your website.
Delivering excellent SEO may be rewarded with expanded links for your business, meaning you take up more space on the search results with your potential customers.
Other examples are inclusion in the local map results for relevant searches or separate pages / blog posts using keywords related to a person's search. In turn providing your business with valuable traffic, which hasn't come just from the homepage.
Rome wasn't built in a day
The main downside to SEO is it takes time for your business to reap the rewards of the investment put towards SEO as Google and search engines typically takes a few months for SEO to take effect to improve your organic search.
For small businesses and new businesses who have only just launched their website, then SEO can feel frustrating when you want to increase your online presence quickly.
However something to bear in mind as above, once Google recognises your SEO hard work then you will see your organic traffic drastically improve for your online business.
Whilst this effort lays great foundations, it is essential with the Google algorithm frequently changing that you regularly review and optimise your SEO to get the best results and to continue to grow your business.
Google Ads: Advantages and Disadvantages
Now you might be wondering from the above that all you need to increase your awareness, drive traffic and increase sales is to implement SEO.
However it is worth noting there are advantages and disadvantages for Google Ads to consider too which may relate more closely to your business goals.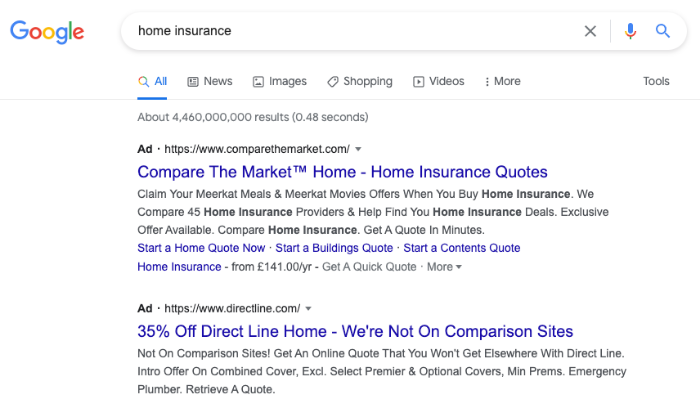 Google Ads are your yin to your SEO yang!
If you feel disheartened to read the time needed to allow for your SEO to increase your brand awareness and increase traffic to your landing page. Google Ads are your answer.
The huge benefit of a Google Ads Campaign is that they deliver significantly quicker results than SEO. For new businesses this means your online advertising efforts and ad spend can provide an immediate impact.
Not only this Google Ads don't only appear at the top of page, they can also be featured across additional platforms such as Google shopping ads and partners which Google work alongside. Giving your business even more brand awareness.
A useful tip is to be aware Google provides a quality score for your ad copy so it is important to ensure when you start advertising with Google Ads that you are delivering relevant content.
Having a high quality score contributes towards the bid cost for keywords, therefore this will help your position if a competitor is bidding for similar or the same keywords, as well as maximising your budget.
However it is worth noting there are advantages and disadvantages for Google Ads to consider too which may relate more closely to your business goals.
Hit the bullseye right on target
Google Ads differ to SEO with enabling you to produce highly targeted ads for your competitive keywords. For example if you are a local business who only wishes to target a specific location, this is possible with Google Ads.
Businesses can deliver their Google Ads to their ad group right down to specifics on peoples lifestyle, interests and demographics. This should give you the reassurance running ads is going to reach the right people when searching for your relevant keywords.
Another angle with targeting for Google Ads is to retarget people who have already visited your website using a Google Ads Display campaign. This can be targeted at any stage along the sales funnel, for example towards people who recently visited in the last 30 days or as specific as people who left items in their basket but didn't proceed with their purchase.
These potential customers are hot leads! Google Ads can be just the nudge they need to complete their purchase.
Promotional and Seasonal Campaigns
With Google Ads being able to deliver immediate results, they are the perfect solution to increase brand awareness, generate clicks and ultimately sales when your business is running a sale or promotion.
Also you may want your Google Ads to click through to a specific page of your website as opposed to the homepage.
Or alternatively if your product or service is time-dependent throughout the year, then Google Ads are exactly what your business needs to ensure you aren't missing out on potential sales.
Accurate data and optimisation
Google provides the relevant ppc data and performance data to analysis the success of your chosen keywords. The reason this helps is it enables your business to optimise future ad spend to ensure the most relevant keywords are used.
By this we mean the keywords which deliver the best result for your business goals. The detailed analysis provided may result in creating content with different copy or potentially adjustments to your audience to deliver an even high return on investment for your ad spend.
The downsides to Google Ads
The disadvantage to Google Ads is if you decide to stop your investment, your advert will also stop. Therefore giving the opportunity to your competitors to leverage their own Google Ads to bid on similar keywords. Giving them the opportunity to gain website traffic and potential leads or/and sales, instead of your business.
If you operate in a highly competitive industry where many businesses are trying to bid on the same keywords then this can impact on the cost, resulting in a higher cost per bid. In some cases such as these, in this instance sometimes SEO may be more cost effective to achieve your business goals.
The key here is to do a detailed analysis of both SEO and Google Ads to assess what will provide a higher return on investment for your ad spend or SEO work.
Is SEO or Google Ads better than other?
We hope the above has been useful to give you a comparison of the advantages and disadvantages to SEO and Google Ads. Whilst each have their advantage for particular scenarios or business goals.
The analysis and data Google Ads provides can compliment your SEO as it can highlight for your business specifically which keywords are having the most success, therefore giving a stronger focus when optimising your SEO and when you come to create content for your website.
For the majority of businesses and our clients, SEO and Google Ads actually compliment one another as opposed to recommending one over the other. In fact it works ruthlessly well as part of an overall strategy to scale your business.

With Google Ads and SEO being featured in different positions when a user searches, in fact using both together for your search engine marketing will only increase your brand awareness not hinder it.
You also want to consider what your competitors are doing, if they aren't utilising SEO and Google Ads then using both will get you ahead! If they are, then make sure your SEO and Google Ads have high quality scores so your campaigns are the most relevant, credible and trustworthy to your target audience.
So that it is your business who wins the sale!
We would be more than happy to discuss your business goals and objectives to help you decide if your business would benefit from SEO and/or Google Ads.
We would love to discuss your project with you, get in touch today to speak with one of the team.