The homepage for your website can be a visitors first interaction with your business, so it is important to get that first impression right.
With the right essential elements included it can be the difference between moving a visitor further down the sales funnel and potentially completing a sale or enquiry. Or bouncing back to the search engine to find an alternative company's homepage.
Building trust and credibility along with navigating visitors in an easy and simple way are important parts to the homepage design. Along with showing concisely how you solve their problems and entice them to want to find out more.
There are common key elements which regularly are used as part of a homepage design, our blog post will look at the main elements to consider including and a few key benefits on why they are included.
Your homepage does not refer to a single page site approach or a landing page for example used for Google Ads. Site visitors typically will first arrive on your homepage before going onto another web page of the website.
The aim is to direct visitors and compel visitors to continue onto other pages of your website or follow a call to action. The best homepage design examples are able to appeal to more than one target audience.
Your business may solve multiple problems for customers, the design should enable multiple target audiences to feel your business is the right one for them. Below we will look at the individual elements to consider including as part of the design.
Branding plays a huge element to the most brillant homepages. Some brands are well known enough that they are recognisable purely from their colours alone and branding style without needing the company name. Therefore it is important web pages reflect existing branding for consistency across marketing efforts, this helps to reinforce brand awareness and recognition with each business interaction.
A study found 68% of online experiences are through a search engine, it could be for many visitors their first impression of your business. It is your own virtual front door. With this in mind, the logo is important to be seen prominently and at the top of the page.
It should be sized so it is easy to view for each device size e.g. if includes text within the logo, without it being an overbearing size. With today's mobile world it is important to test the logo and all elements are readable on mobile devices and tablets.
As noted above, colours should complement the existing brand colours used within your marketing guidelines, with secondary colours maximised or potentially contrasting colours. These can be used for elements in the site's design you wish to draw the eye to such as the primary calls to action.
When it comes to fonts there are many you could choose from. Fonts used should align with brand guidelines as above, however ensure they are easy to read to quickly digest the information on the page.
A font may look glamourise and fine for a short headline in a magazine advert for example, however for longer text and body copy it may not be suitable. Unnecessary elements are fonts that are difficult to read, this is an easy win to avoid bounce back.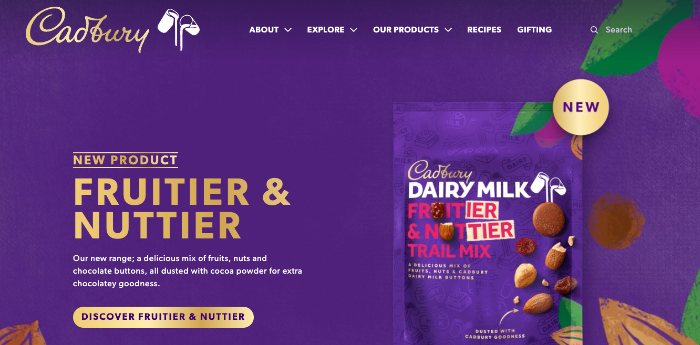 With the home page being the first port of call to visitors and potentially coming to the website with different problems looking for solutions and at different points in the sales funnel or knowledge of your business. Navigating visitors correctly is essential to get right.
The navigation menu will usually be along the top of the page and should be make it easy for when a visitor arrives on your home page to find their way around the site, without becoming lost or unsure of where they are. Usually the navigation will include links to the top services or product categories to direct visitors.
It is worthwhile looking at your Google Analytics to understand which pages currently receive high traffic and make those easy to access in the navigation.
A well designed homepage will be responsive so that the navigation is easy to us on a smaller device like mobile devices, which could be a hamburger menu right up to large desktop screens which have more available space.
When you have a new visitor to your website the aim of course is a positive first impression and typically people will make their mind up within a few seconds about a website. Therefore the hero section which sits below the navigation is important to convince visitors of why they should continue to learn more.
Firstly this is the ideal area to include fantastic photography with a relevant image. Avoid using cheesy stock imagery where possible for the hero image. This is the part of the design where your best brand image photography should be included to show what you do. For example a conservatory business would feature a great example of their work here in the hero section. This could be a single image or be a slideshow of images.
In some cases you will see homepage designs with only visual imagery in this top area. However it is a perfect place to include your headline and sub headline. This should be written with a customer centric design, imagine what they would want to know about what you do and the reason to use you ahead of your competitors.
Focus on sharing a compelling value proposition which captures concisely how you solve their problems. At this stage they do not need to know in-depth detail for example on the history of the business. It purely should give them your unique selling proposition.
A well designed page will also include call to action which may include 1 or 2, with the primary calls to action featured high on the homepage. It is an incredibly important must have to include call to actions.
Websites usually as part of their goals will want to increase their conversions. This could be making an enquiry or subscribing to a newsletter for example. An effective approach to this is for the call to action to stand out. Both in its design and the chosen words. Using contrasting colours can help drawing the eye to your call to action.
It should be there to help guide people further through your sales funnel. If you have secondary calls to action these usually would be included lower down your homepage such as below the fold.
Due to having visitors to your website from different target audiences and who may be trying to find a solution to different problems. The homepage design should include relevant services and features which will help to guide when a visitor arrives to the homepage onto the right area of your website to help them.
The services and features included should highlight why what you provide matters, giving clear reasons why they should use your business. Written in clear, concise and easy to understand language, with no jargon included.
This area of the homepage usually gives a top line overview, as visitors can find out more by going onto the relevant pages.
It has been found time and time again in surveys that social proof helps to build trust and credibility for a website. A survey found 92% of consumers read online reviews and testimonials when considering a purchase, with 72% taking action after reading positive reviews.
Visitors particularly if it is their first visit to your website are unlikely to just take your word that you provide a good service and/or product to customers. They will want to see proof from a third party to help build credibility. Social proof can be shown in a variety of ways, including reviews and testimonials.
Other supporting elements for social proof include featuring any relevant industry awards your business has won. Along with any credentials or statistics which help to give reasons to visitors to trust your business.

Include contact information so visitors can easily get in touch and in the communication method they prefer. Therefore include as many methods as possible. You want it to be as easy as possible for customers to make an enquiry. This usually would include phone number, email, address and/or a simple contact form.
If your business is likely to be needed immediately, using a live chat on your homepage could be relevant to help customers quickly and efficiently. It is worthwhile also including social media links such as Facebook, Instagram and LinkedIn if your business is sharing social media content.
We hope our blog post helped to demonstrate some of the important elements needed for an effective homepage for your business. It can be the first time a visitor is interacting or learning about your business. It is important to get it just right.
At 1PCS Creative we are experienced at designing home pages for businesses across various industries and sectors. If you are considering having a new website or would like to review your current website, please feel free to get in touch to see how we can help.
Creative director at 1PCS. Addicted to design, SEO, pizza and helping companies big and small succeed online.