In Daventry, professional Internet Services / Web Design has been financially out of reach for the small to medium-sized businesses wanting to get on the web, until now. We design and maintain your website or E-Commerce site for your business, at a cost that is very affordable to you using the latest web design technology. Whether you want a 10-page brochure website to a full-blown corporate web identity using the latest internet and multimedia web design technology.
Bespoke Design
All of our designs come with a 100% design guarantee to ensure you get the perfect looking website for your business
Responsive
In a growing mobile world, it is essential that the website folds down naturally to smaller devices to be viewed on the go. All of our sites are built to work perfectly on mobiles and tablets
On Trend
Staying at the forefront of web design technology, we can design a modern site that helps you really stand out from competitors
Brand Consistency
Working with your current brand theme is important to build a customers trust. This helps prevent mis-steps with your online presence and provides a seamless experience for end users
Our Approach to Web Design
At 1PCS we pride ourselves on having both technical and artistic team members to enable us to keep at the forefront of cutting-edge solutions as well as the latest design trends and experience. Our solutions are perfect if you are getting ready to launch your first website, or build upon and expand an existing website.
Our wide range of services for web design, E-commerce and more will help you create a strong and business-appropriate presence on the internet. Modern technology only has an effect once it is correctly used and our knowledge and experience are what's needed to drive that. With each business and organisation being different, each strategy also needs to match that business; there's no point using a product marketing strategy for a forum/information-based website.
At the beginning of every project, we sit down with you to discuss the main goals and objectives for the website. This gives us a valuable look into the way your business operates and allows us to tailor what we can offer to best suit your individual requirements.
Let's get started. We'd love to hear from you.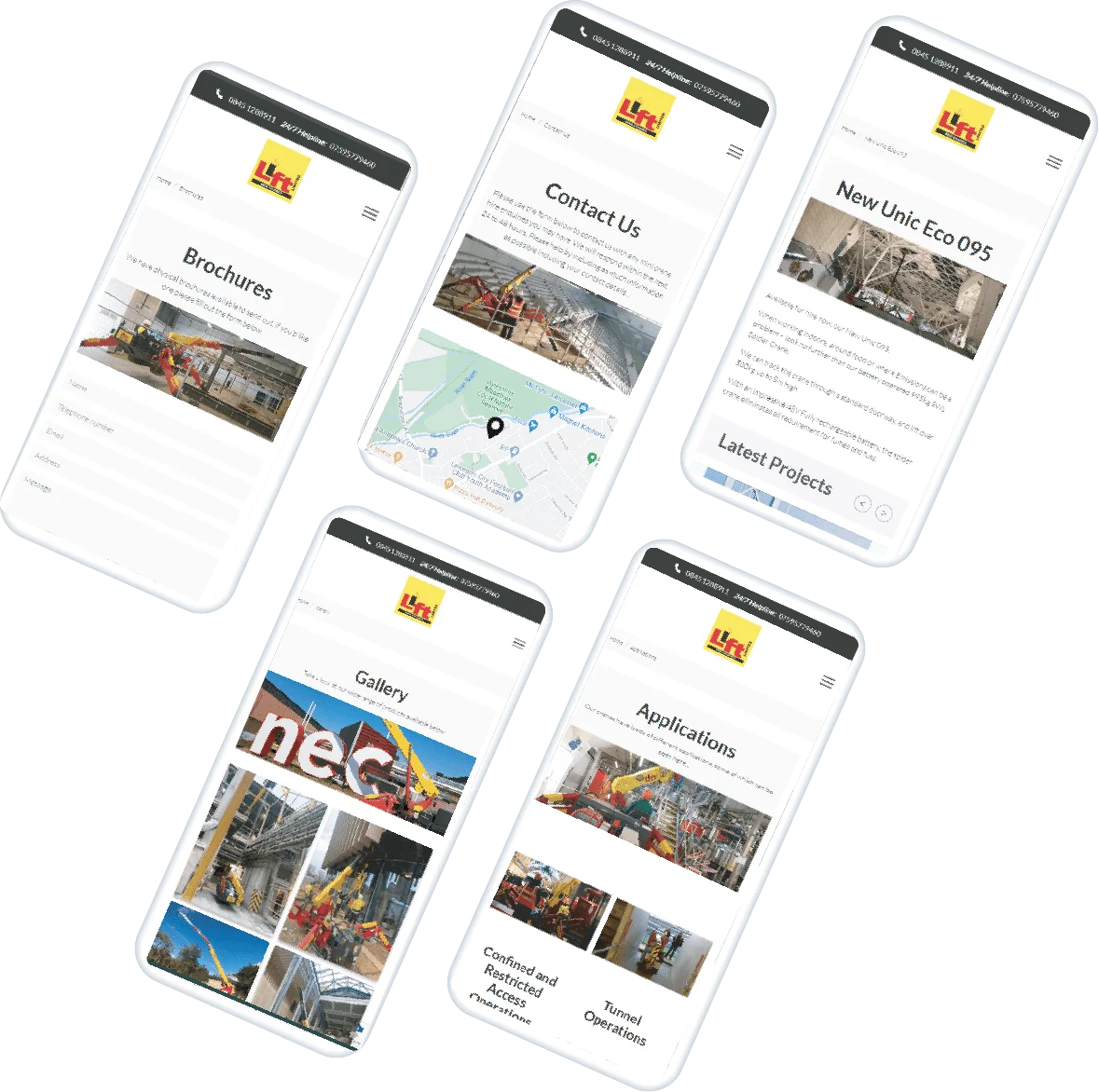 Your website must be informative but also interesting to use, which is why at 1PCS we specialise in eye-catching and interactive web design elements such as: animated and static graphics, logos and icons with interactivity.
Our Web sites are structured around PHP and can also incorporate Dynamic HTML, JavaScript and other modern styling elements to maximise the functionality of the site. Web sites or individual web pages can also be designed with various animations, a popular addition that enables an even more fluid website experience for the users.
Individual clients, individual web designs, unique to your requirements
All of the websites we create are individually built on the specific needs and requirements of the client. Each can offer a high level of interactivity and flexibility depending on each client's wishes, but for every website we design, we can guarantee that they will be:
Created to reflect your company image and ideology
Designed using the latest web design technology and software
Attractive to your target audience
Quick to load (very important)
Easy to navigate
Viewable on the majority of web browsers and platforms
Looking to grow online? We can help